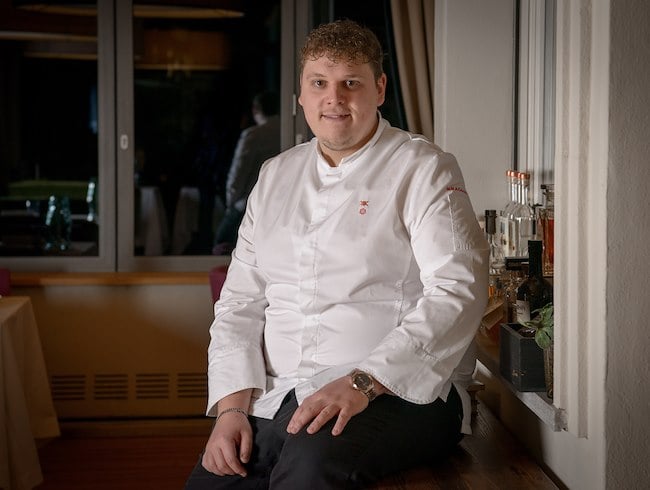 Andrea
After 7 years alongside the chef Franco Caffara - the only Michelin-starred chef in Como city - who unveiled him tips and secrets of the creations related to the sea and the South of Italy, he decided to take his own road carrying on a gourmet cuisine guided by a single keyword: respect for the raw produce.
This is the identity of Kitchen. Andrea is the "orchestra director" of the brigade and has been recognised with his first Michelin star in the 2021 guide!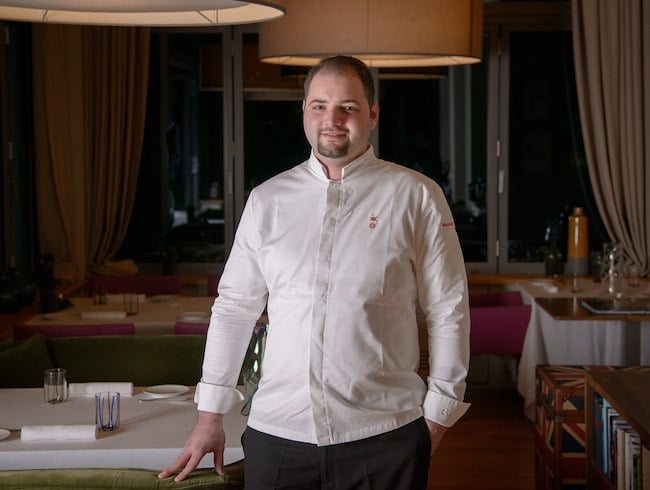 Pietro
Born in 1996, after his studies and experiences in different pastry shops, he became head pastry chef of a well-known restaurant in the centre of Como, working for the first time with Andrea.
The partnership is now renewed with the entry into the Kitchen's brigade. He will treat with the conclusions of your menu. His creations ranges from the reinterpretations of traditional recipes to more innovative dishes.